Signing the Book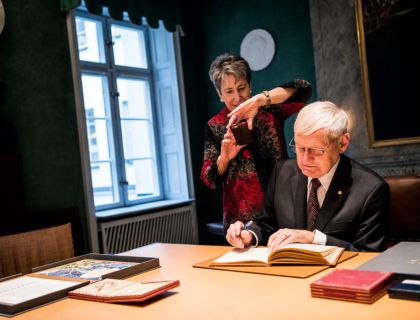 Nobel Media/The Nobel Foundation
Signing the book in the office of the Nobel Foundation.  With me is my wife Carol.
The book has been kept since 1952.  Every page represents a year.
Even if nothing had impressed me before, this book certainly sends shivers down my spine.
Obama's signature right next to Venki Ramakrishnan, Tom Steitz, Ada Yonath.
Ernst Ruska.  Guenter Blobel.  Look, there is Aaron Klug!  and Guenter Grass!
How do people express surprise nowadays? OMG!