RIBO — SOME BUDDY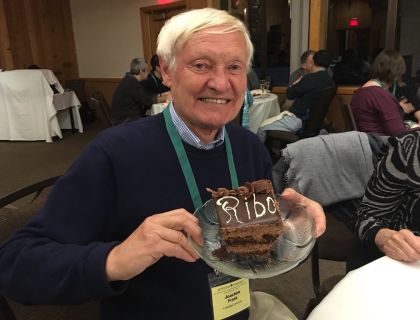 Some buddy called Ribo is featured here eating his cake and having it.
How it came to this wordplay is too complicated to explain.  Ask Elizabeth.
At any rate, here we are in Granlibakken (a word that might also go back to a confusion of terms, a total miscommunication between a Finnish sailor and a Bavarian yodler, for instance, which ended in a fist fight).