Plumbing in Hong Kong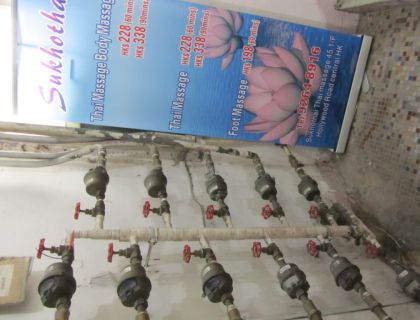 The student assigned to me expressed wonderment about my insistence to take a picture of the water taps in the hallway. These are the same as the taps everywhere, she said.
We got into the hallway in the first place since we saw a sign on the house about antique books. Three staircases up and nothing to see, just boarded doors and peeling wall-paint along the way.
Recently four bookstore owners had disappeared, I knew from the news. They must have been whisked away by mainland special forces, and held in perpetuity in some godforsaken place, if indeed they were still alive.
The student was tall and slim, and walked with a terrible posture that made me want to straighten her with a slap of my hand.