Metro Face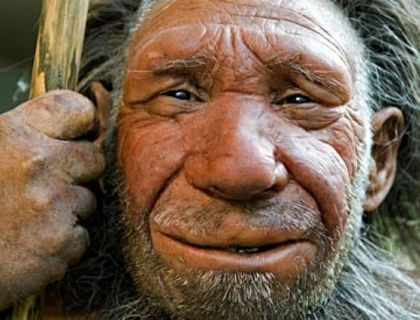 "The face is that of somebody you could come across in the Metro," Dr. Hublin said.
Dr. Hublin is quoted about the discovery of bones of H. sapience in Morocco going back 300,000 years, in today's article in the New York Times.
Now it is difficult for me to imagine such an encounter in New York's Subway, even though I'm hardened by the sight of many freaks.
Those who sleep full-length, taking on 5 seats in a row, and an additional 4 on account of the smell.  Or the man whose dog had died from Lyme disease, which he blamed on Nazi scientists introducing a new virus into ticks after settling on Long Island after WWII.
Even more difficult it is to think how he ever got on the platform to begin with.  just think about the concept of money, required to purchase a card.  He might be still be used to bartering with shells for tokens.  How he would explain his exotic appearance, his visage.  And what language he would use to express himself.  Or would he rather sing what he has to say?