Jan Groneberg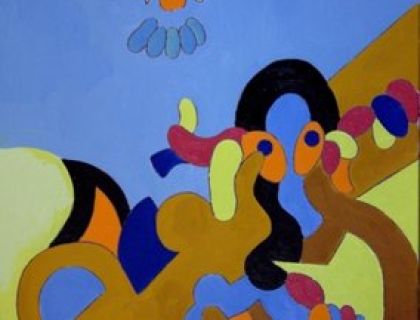 My friend Jan died this Easter, I just found out. I'm doubly sad, for one since he passed away, and with him an entire universe filled with his restless energy and his inventions. The other reason is that he stopped responding to my letters more than 10 years ago, and I had hoped and wished to seek him out and see if something could be mended. Now this cosmic opportunity is lost. After many years living in Greece as an expatriate, he spent the last two years of his life in Munich, afflicted by Parkinson's disease.
This is a biographical note that I found on the Internet:
"Jan Groneberg was born in 1943 in Germany. He settled in Munich and started painting as a self-taught artist. Later on he found jobs as a free-lance producer's assistant, TV stage designer and author of radio programmes. In 1974 he had alarge exhibition with multimedia objects in Munich. In 1982 he printed the artist's book "The Magic Advent of Love". In 1985 he decided to live in Monemvasia, in southern Greece. There he discovered wood as a means of expression. His first five years in Greece are reflected in the book "Hellenic daily life; Stories from Greece." He designed and built a house and a garden complete with studio. In 1999 he finished a collection of poems entitled "Hocus Pocus Spiritus." Following this he returned to painting. From then on a number of successful exhibitions have taken place in Monemvasia and Athens."
I found the image of his painting shown above on the internet.
I also stumbled upon a painting he did in 2008, entitled "Death Waiting Patiently." It seems Death — Gevatter Tod — finally got what he was waiting for.