He Will Always Be With Us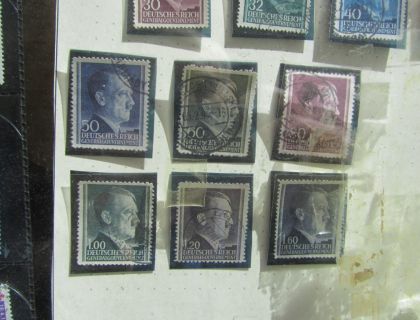 In Stockholm, a Philately store bursting out of its seams.  Tons of stamps, so many that there is only a narrow path inside the store to move about.
And here he is again.
He follows me.
He cannot be undone.
He cannot be unimagined.
He is a perpetual curse of our past and future.